We have come to the end of another D23 Expo and just like previous expos, there were some whopping announcements. From Disneyland to Walt Disney World to Disney Cruise Line and even to the international parks, this year was no exception.
Here are the highlights you will want to know when planning your next Disney Parks vacation:
Star Wars: Galactic Starcruiser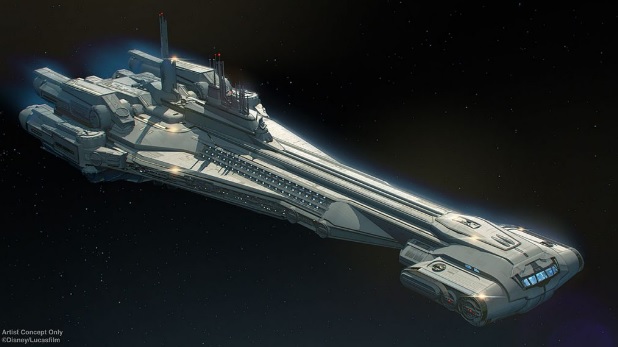 Star Wars: Galactic Starcruiser will be a new, first-of-its-kind vacation experience where guests will check in for a two-night adventure aboard a glamorous starship.  Once onboard, guests will interact with characters and become active participants in stories that unfold around them on their galactic journey.
Epcot Transformation
Epcot will be undergoing a multi-year transformation with new experiences that will make the park more Disney, more family, more timeless and more relevant to the millions of guests who visit each year.
And this October, guests will be able to see all of these plans at a new experience center in the Odyssey Events Pavilion, called Walt Disney Imagineering presents the Epcot Experience. Inside this first-of-its-kind offering within a Disney park, guests will discover engaging and interactive exhibits that allow you to step inside the relentless innovation, energy and excitement and see some never-before-revealed details driving the future of Epcot all throughout this unprecedented period of transformation.
'Future' Epcot will now be split up into four "neighborhoods": World Showcase, World Nature, World Discovery and World Celebration.
World Celebration
World Celebration will encompass the entrance to Epcot as well as Spaceship Earth and the surrounding area. Here are some of the changes being made to that area:
New fountain
New greenery
Spaceship Earth will stay as the park icon but the attractions will change focus to storytelling. There will be new scenes along with some of the familiar favorites and there will be a new guide called Story Light.
Dreamers Point will be the entrance to the rest of the park and will feature a new statue of Walt Disney.
There will be a new live entertainment pavilion providing a stunning view of World Showcase and an will be an ideal spot to witness the park's nighttime spectacular.
World Discovery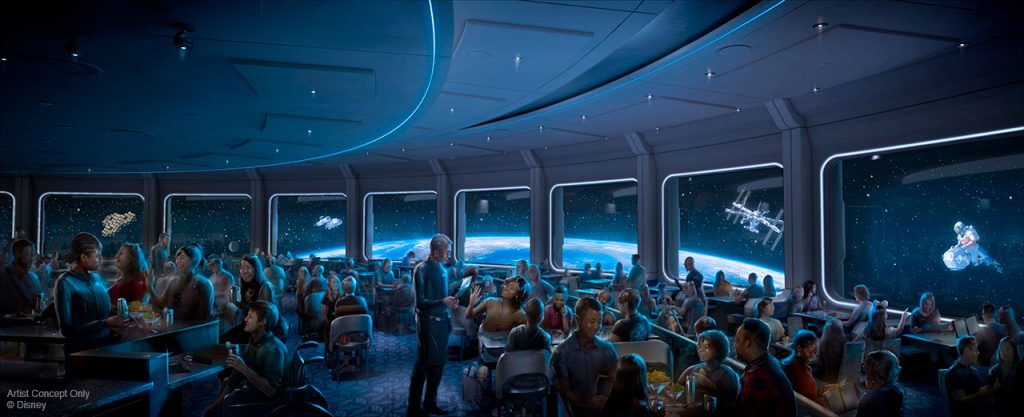 Guardians of the Galaxy: Cosmic Rewind will be the first Disney attraction to feature a reverse launch.
Space 220 will be a new immersive restaurant experience and will open this winter. The restaurant will feature the celestial panorama of a space station, including daytime and nighttime views of Earth from 220 miles up.
The Play Pavilion will features games and activity for kids and will open for Walt Disney World's 50th anniversary.
World Nature
The Land Pavilion will feature a new film called Awesome Planet which will open in January 2020
The reinvention of Epcot will include Journey of Water, Inspired by "Moana." will let guests interact with magical, living water in a beautiful and inspiring setting.
World Showcase
 The China Pavilion will debut a new Circlevison film, Wonderous China.
The Canada Pavilion's new film, Canada Far and Wide in Circle-Vision 360, will debut in January 2020.
The France Pavilion will get a lot new experiences including a Beauty and the Beast Sing-A-Along in January 2020; Remy's Ratatouille Adventure in Summer 2020; and a new table/quick restaurant called La Crêperie de Paris in Summer 2020.
The United Kingdom Pavilion will get a new section honoring Mary Poppins called Cherry Tree Lane.
The new nighttime spectacular debuting in 2020 will be called HarmonioUS and will be the largest nighttime spectacular in Disney history.
Avengers Campus
At Disney California Adventure, Hong Kong Disney and Disneyland Paris, they announced the name for the previously named Marvel Land will actually be called Avengers Campus. Phase 1 will open in Anaheim in 2020.
When guests visit Avengers Campus, they will become part of an interconnected, global story that spans from California to Paris to Hong Kong with the Avengers recruiting new remarkable people to join them. It will include the first Spider-Man attraction, Pym Test Kitchen Restaurant and an Ant-Man & the Wasp character greeting.
At Disneyland, there will also be a new attraction opening in Phase II where passengers get to fly a quinjet to Wakanda… and beyond.
Magic Happen Parade
A daytime new parade will be debuting in Spring 2020 at Disneyland. Magic Happens will feature floats celebrating Moana, Coco, Sleeping Beauty and more. It will also feature a new song.
New Cirque de Soleil Show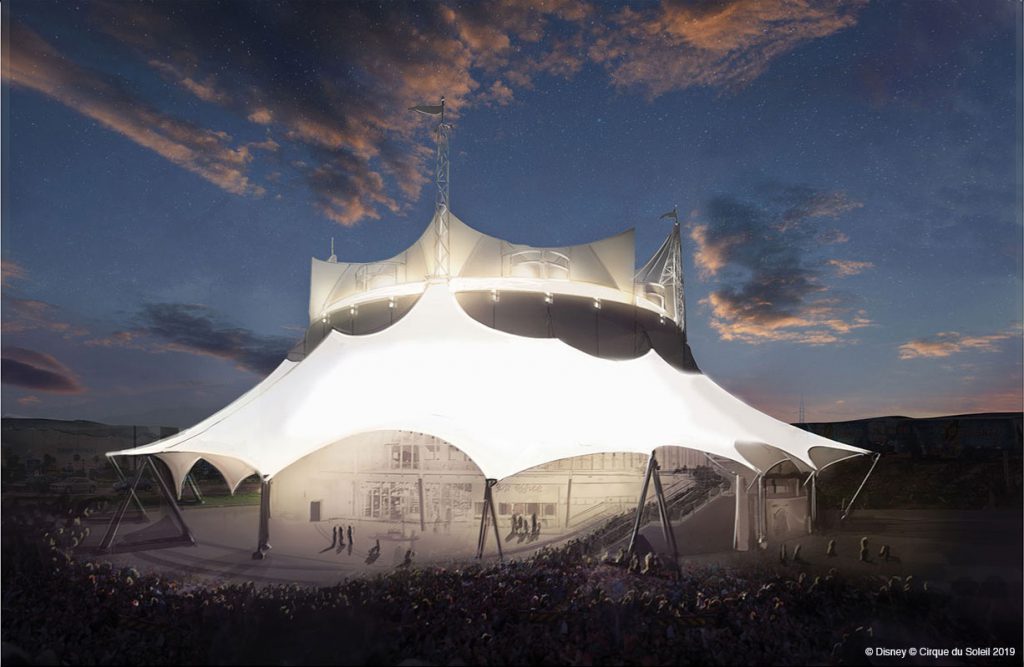 Walt Disney Imagineering, Walt Disney Animation Studios and Cirque de Soleil are working together to create a new live performance at Walt Disney World's Disney Springs. It will feature animated character who will interact with the live performers. It will start previews March 20, 2020 and world premiere April 17, 2020.
Reflections, a Disney Lakeside Lodge
Sitting on the banks of Bay Lake, there will be a new resort called Reflections, a Disney Lakeside Lodge. It will have the comforts of a country lodge and feature a Princess & the Frog themed restaurant.
Disney Wish
It's old news that Disney Cruise Line is adding three new ships to its fleet but they announced the name of the 5th ship in the fleet, the Disney Wish. It will be delivered to Disney in 2021 and set sail for its first voyages in January 2022. Also announced was the stern character which will be Rapunzel.

Disney, by way of legendary Imagineering and Conservationist Joe Rohde, announced Disney's new private island will be called Lighthouse Point and will be on the island of Eleuthra. The Disney team is making every effort to make the island a cultural and conservation show piece.
~*~*~*~*~*~*~*~*~*
What an amazing future Disney has! Who wants to plan a trip?
Sue Nowicki is an alumna of the 2014/15 Disney Parks Moms Panel. She is a team mom extraordinaire who has filled her time serving as secretary, navigator, head cheerleader, treasurer, athletic trainer and team psychologist for her daughter's travel sports team for over 15 years before becoming a team owner. You can follow her on Twitter at @JazzinDisneyMom.
You can follow our journey here: Facebook, Twitter and Pinterest for more great Team Mom, parenting, travel and Lifestyle content.