THERE'S AN APP FOR THAT! As with all other aspects of our daily lives, there are lots of smartphone apps to not only plan and make the most of our Disney vacation but also to keep the Disney spirit alive when we are home. Here is a list of the Best Walt Disney World Smartphone Apps:
I have denoted the apps which must be purchased with a **.
Planning Your Walt Disney World® Vacation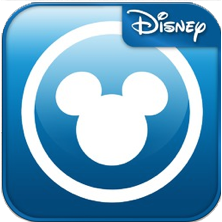 My Disney Experience – The MUST HAVE app for all your planning needs is the My Disney Experience app. My Disney Experience is the official app of Walt Disney World. On it you can buy tickets, find the park hours, create and manage your FastPass+ selections and Advanced Dining Reservations, check wait times and, my favorite feature, the interactive map. While touring your favorite Walt Disney World parks you can use the map feature to find dining options, attractions, shows and meet `n' greets near your location. You can also search a location in the park and use the map to guide you toward the location.
Countdown – After you have downloaded your My Disney Experience app the very next app you must download is a vacation countdown app. There are many of these apps in the Apple App Store and on Google Play such as WDW Prep Countdown, Countdown to Disney and Days to go WDW. Countdown apps provide two important purposes: The first is to get you excited for your upcoming vacation. The second is to keep you on track with the specific milestone dates coming up such as when to make your Advanced Dining Reservations, when on-site guests can make their FastPass+ selections and when off-site guests can make their FastPass+ selections. WDW Prep Countdown even offers the ability to place these milestone dates in your phone's calendar. **
Disney Apps to Make the Wait Easier
Waiting for your Walt Disney World vacation to arrive can be the hardest part of planning any Disney vacation. Here are some apps to make that time go by a little quicker:

Disney GIFs – While this app isn't going to help you plan your vacation, it is a great app to use anytime you need a fun emoji.

Disney Cams – Wanna see what it's like at Disney right now? Disney Cams shows several streaming webcams from around property and Disney Cruise ports of call.
Free Fall – Definitely a great way to waste some time will waiting is Free Fall, Disney's version of the match three game. Similar to the wildly popular Candy Crush, there are currently three variations of the game: Frozen, Maleficent and Cinderella.

Magic Kingdoms – Similar to the SimCity apps, Magic Kingdoms is a community building app where you get to build your own theme park.
Mouse Trivia – So you think you know Disney? Use the time before your vacation to test your knowledge of the extensive Disney movie library as well as theme park trivia.
Show Your Disney Side – Say goodbye to the next hour, this Disney time suck iPhone app (Yes, I am looking at you Frozen Free Fall) allows you to upload a picture of yourself which it then edits into your favorite Disney characters. The current characters you can transform to are from Beauty & The Beast, Toy Story Midway Mania, Seven Dwarfs Mine Train, Frozen, Star Tours, Pirates of the Caribbean, Villains of Disney Parks and Haunted Mansion.

Sorcerer Radio – Sorcerer Radio is a 24/7 radio station which streams music direct from the Disney Parks. On this station you will hear music from the theme parks, nighttime spectaculars, parades, Disney resorts, attractions and shows. One of my favorite programs on Sorcerer Radio is every evening they play the entire soundtrack from one of the nighttime spectaculars such as Happily Ever After, Illuminations: Reflections of Earth or Fantasmic!
Disney Apps to Use While at Walt Disney World
Find My Friends – Since my daughter has been old enough to explore the parks by herself Find My Friends has been a huge stress reliever. It's also great when visiting Disney with a large group. No more wondering where everyone is when you said to meet at the Partner's statute 15 minutes ago.

Hidden Mickeys – If you do find yourself stuck in a long stand-by queue have no fear. The Hidden Mickeys app will help you search out those elusive Mickey heads the Imagineers have expertly hidden all over the Walt Disney World theme parks and resorts. **

Magic Guide – While My Disney Experience app does include most of the same features, I have always found the Magic Guide app to be a bit quicker to load. This app is particularly helpful when looking for an attraction with a short wait time when you find yourself with a little bit of time between FastPass+ selections (or bored standing in the line at the grocery store… yup that's me). The one drawback of this app is that it is fan-updated. This means the times listed on the app can sometimes be a little outdated. (Offers a premium version.)

Where in WDW – Does your little princess have her heart set on a 'Frozen' lanyard for pin trading? Does your prince wants a pirate hat? Are you craving tacos? Or maybe you are like me and want to know the nearest spot to find a Pina CoLAVA. Where in WDW will show you where to find virtually any item of merchandise, food choice or adult libation within Walt Disney World.
Other Disney Apps
Disney Cruise Line – If you are adding a Disney Cruise to your Walt Disney World vacation, make sure to download the Disney Cruise Line app. With this app you can view the Personal Navigator and message other guests in your traveling party without paying for additional Wi-Fi usage. Even though there is plenty of notice, it bares repeating that you should download this app BEFORE you embark. If you have to download the app after sail away you will have to pay for that Wi-Fi usage.
Disney Apps to Keep the Magic Alive

WDW Today Channel – Undoubtedly, every morning of your Walt Disney World vacation you turned the TV on while getting ready to find the WDW Today Channel listing all the fun activities happening throughout the parks. This app shows a broadcast of that channel as if you in the middle of the magic.
WDW Trivia – Now that you are back home from Disney keep the memories alive by testing all the things you learned about the Walt Disney World theme parks. WDW Trivia includes questions from all the parks and are as intricate as 'How many spires are there on Cinderella Castle?' or as easy as 'How many happy haunts reside at the Haunted Mansion?'.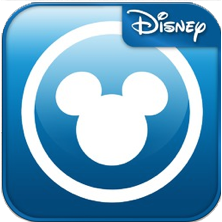 My Disney Experience – Opps! Did I already say that one?  Oh well, I guess that means you will need to start planning another Walt Disney World vacation.
Did I forget your favorite smartphone app? Let me know by tweeting us @JazzinDisneyMom.
Sue Nowicki is an alumna of the 2014/15 Disney Parks Moms Panel. She is a team mom extraordinaire who has filled her time serving as secretary, navigator, head cheerleader, treasurer, athletic trainer and team psychologist for her daughter's travel sports team for over 15 years before becoming a team owner. She also lives her Disney passion as a travel agent for Looking Glass Travel. You can follow her on Twitter at @JazzinDisneyMom.
You can follow our journey here: Facebook, Twitter and Pinterest for more great Team Mom, parenting, travel and Lifestyle content.