Cooking is a lost art among this new generation of kids with invention of macaroni and cheese bowls and Lunchables. Lost is the fun of trying new recipes, playing around with ingredients to find the perfect taste and creating an arsenal of go-to meals our kids can take with them as the venture out on their own.   
It wasn't until our daughter took a "Nutrition & Wellness" class early in her high school career that we began to focus on teaching her to fend for herself in the kitchen. After the class had given her a couple of recipes in her "repertoire" we began having her cook us dinner a few nights a week then it became a part of our meal planning process. Each week we ask her to come up with two meals she will cook and something she is going to bake. There is a method to this madness.
Cooking is an art. It's throwing things together to see what tastes right. It's all about experimentation. Baking is a science. It takes conscience thought to combine ingredients in the right proportion to create a result which is edible. For example, too much flour and your recipe will be dry, too little and it will be soupy. However, when the proportions are spot on you have PERFECTION.
Here are seven ways to get your kiddos not only familiar with the kitchen and cooking tools but maybe even give them a few trusty recipes to takeout to the world with them.
1. Let Them Experiment
A lot of kids will summarily reject a food or a flavor they haven't tried.They just assume they won't like it – likely on the word of one of their friends. When you can get your child into experimentation-mode, you will find they are more eager to sample ingredients.
Experimentation starts with familiar flavors such as salty and sweet and branches off from there. The other flavors to experiment with are sour, spicy, and bitter. Here are some great foods to illustrate these flavors are:
Salty – Salt
Sweet – Sugar
Sour – Dill pickles
Spicy – Tabasco sauce
Bitter – Lemon
2. Teach Them the Fundamentals
There are certain fundamentals which are the base for nearly every recipe. These basics include:
Cooking pasta
Making a roux
Making a white sauce
Scrambling eggs
Making hard boiled eggs
Making broth
Browning ground beef
Baking a potato
Making gravy from pan drippings
Cooking rice
Grilling meat
Steaming vegetables
Once these skills are mastered the sky's the limit.
3. Expand on Current Recipes
Cooking, like sports, is about building on basic skills. A great example of this is spaghetti. Once they have mastered making spaghetti, they can take the next step and make lasagna. Using most of the same principles as making spaghetti (i.e., making pasta, browning the ground beef, making the sauce, etc.), lasagna is an easy progression in the cooking spectrum. Other meals which can be easily progressed are:
cheese quesadilla > grilled cheese sandwich > Paninis
broth > soup
scrambled eggs > breakfast casserole
pancakes > cakes
4. Don't Forget Baking
As we said before, cooking is an art, baking is a science. When teaching your little ones to cook, make sure they are also versed in baking. In all honestly, when learning to bake, your kids would probably rather try their hand at chocolate chip cookies then spaghetti.
5. Involve Them in the Meal Planning
When the kids have a say in the meals you will be preparing each week,they are more likely to help out and when they are helping they are learning. Like I said before, each week we asked our daughter to make one cooked meal and bake one item.
6. Set It & Forget It
Crockpot cooking is the easiest method of cooking EVER! Therefore, it makes sense to spend some time going over the basics of using a crockpot with your kiddos. Yes, it's more about gathering the ingredients than 'cooking' but going over things like adding any creams last and including plenty of liquids are well worth the time.
A great recipe to start with is Chicken Stroganoff. It uses a couple of different techniques including when to add creams.
7. Give Them Something to Take With Them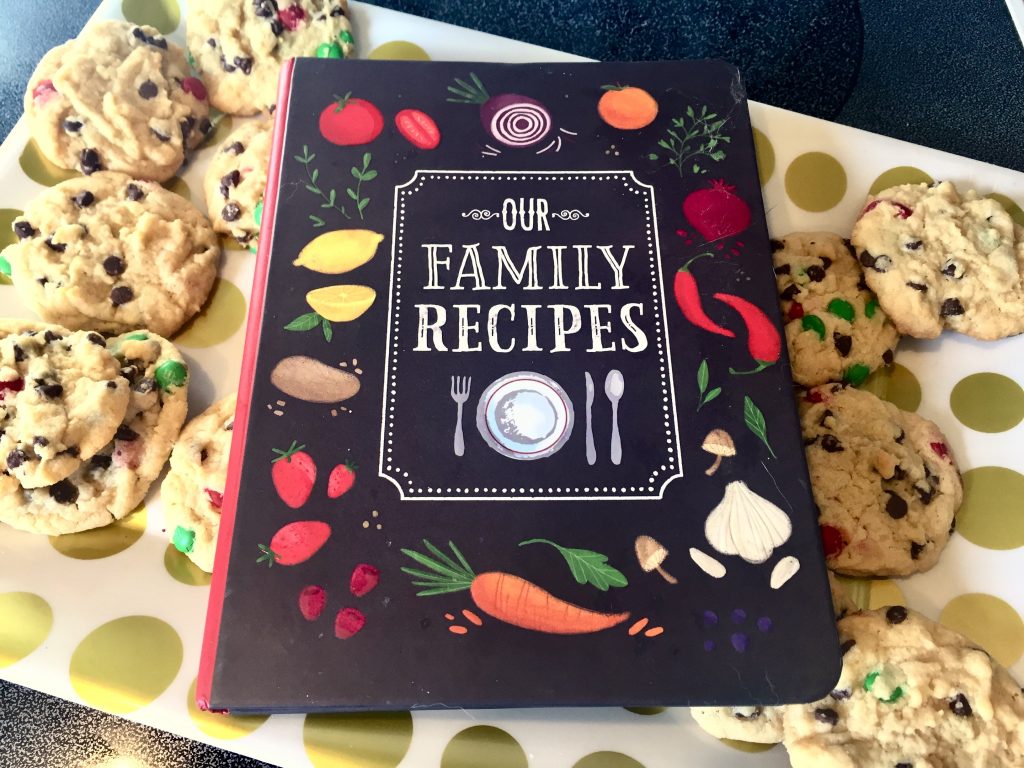 During your time of teaching the kiddos to cook, keep a recipe book with their favorite recipes they can take out into the world with them when they fly the coup.
Side Benefit of Teaching Your Kids to Cook – FRACTIONS!!
Fractions is one of the hardest concepts to understand for kiddos. However, cooking shows them concrete examples of how fractions apply in real life as opposed to random numbers written on paper.
To hammer the concept of fractions home find recipes that can be doubled or divided.  
Sue Nowicki is an alumna of the 2014/15 Disney Parks Moms Panel. She is a team mom extraordinaire who has filled her time serving as secretary, navigator, head cheerleader, treasurer,athletic trainer and team psychologist for her daughter's travel sports team for over 15 years before becoming a team owner. You can follow her on Twitter at @TeamMom365.
You can follow our journey here: Facebook, Twitter and Pinterest for more great Team Mom, parenting, travel and Lifestyle content.